About Kevin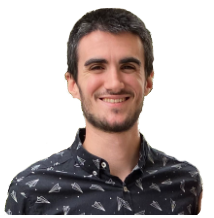 I'm a Creative Problem Solver
I have a BS in Computer Science, and 10+ years experience developing, hosting, and supporting web applications for Fortune 500 companies, content-creators, and small businesses.
Web-Application Engineering
Website Support and Maintenance
1-on-1 Communication and 24/7 Support
Dashboards and Data Visualization
Website Performance Optimizations
Custom UIs, Visuals, and Animations
Web Games and Interactive Features
Reach out anytime for a free consultation on your website, or development needs.
My Services
Website Development & Hosting
I'll build your website from the ground up, and handle every aspect of development. I have experience with web-design, web-hosting, server maintenance, and everything in between.
Advanced Web Applications
Need something more complex than a business landing page? I have experience building complex dashboards, work management systems, and much more. I'll interact with 3rd party APIs, and build databases needed for your site.
Creative & Interactive Elements
I can build complex visual and interactive elements for your website. I have experience creating tools, animations, and games using WebGL and HTML5.
I build Interactive overlays for Twitch streamers using WebGL and HTML5. I interface with Twitch APIs and Twitch Chat to make interactive experiences for your stream.